Finding the best poker training site or course for you can be difficult.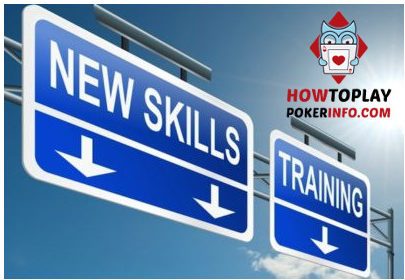 There is a myriad of sites out there claiming to offer the best services at an affordable price and some will transform your game.
But others, not so much.
Poker training helped me take my game to a new level (when playing to pay my way through university) and there are countless pros who attribute their success to a particular course or site.
So let's try and find the training that suits you so you can potentially become the next big pro!
Factors To Consider With Online Poker Training And Courses
There are lots of factors you need to consider before signing up for training such as:
the type of training
the activity of their forums/community
the quality of video and content
how often they produce content
how accessible the content is (i.e., downloadable for offline viewing).
Keeping that in mind,  let's break down the 11 best poker training sites currently on the market.
| Poker Training Site | Game Type | Cost |
| --- | --- | --- |
| PokerNerve | MTTs | $483 |
| UpswingPoker | 6max and Heads Up | $49/month |
| SplitSuitPoker | No Limit Hold'em | $497 |
| AdvancedPokerTraining | No Limit Holdem | $29/month |
| TournamentPokerEdge | MTTs | $39/month |
| PLOQuickPro | Pot Limit Omaha | $497 |
| PokerWarmup | No Limit Holdem | $3/month |
| JonathanLittlePoker | No Limit Holdem | $10/month |
| DeucesCracked | 6max No Limit Holdem | $29/month |
| RedChipPoker | Fullring, 6max and Heads Up | $50/month |
| MyPokerCoaching | No Limit Holdem | €59/month |
Other Training Sites
Here are some of the other sites which didn't make it into the list:
PokerSchoolOnline –  was previously a paid training site but has since been taken over by PokerStars.com which has made this a free to access. The only prerequisite is that you have to set up a PokerStars account in order to access the training material.
Grinderschool – provides online strategy for low stakes players and have over 2500 videos. They have recently been taken over by PartTimePoker which has allows these videos become free to access.
Cardrunners – Used to be one of the main training sites along with DeucesCracked. However, they have been bought out by Max Value Software and all production of training content has ceased.
PokerInABox – A site run by poker pro Mike Gano which provides free poker strategy in the form of poker articles and videos. They also have some low cost paid products targeted at specific parts of your game such as cbetting, blind play and 3betting. I have yet to check this content out in detail.
Gripsed Poker – A well-designed training site that has lots of free content (particularly on youtube) and paid training courses. We plan to do a more detail review of this site soon.
RunItOnce –  This is a very popular training site which we will be reviewing in more detail very soon. It includes some of the toughest poker pro instructors such Phil Galfond and Ben Sulsky (AKA Sauce123).
HeadsUpSNG – They have a range of products focused on hyper turbos, sit and goes, and heads up sit and goes including HUDs, video packs and software.
SITnGOGRINDERS –  This sells video packs on Sit 'n' Go play but isn't active on any social media platforms, podcasts or youtube. I cannot vouch for their content (as I haven't checked it out) but due to the lack of activity, I would tend to avoid this site.
PokerStrategy.com – A free strategy site which has over 8 million members including videos an strategy articles. Covers all game types and is a good place to start if you an absolute beginner.
BlueFirePoker – Another old site which has ceased to produce new content.
IveyLeauge – A site headed by Phil Ivey which has ceased creating new content since April 2017. Although they are still accepting signups, is not recommended that you join due to the lack of new content.
CrushLivePoker – The main training site dedicated to live poker. This is another site we will be reviewing in more detail soon.
Closing Words On Online Poker Training Sites
So there are the 11 best poker training sites 2018 by HowToPlayPokerInfo. This is by no means an exhaustive list, and there could be other great sites out there that I missed.
Training sites come and go, such as Poker VT which shut down in 2015 and now CardRunners, so it is important to keep up to date on the sites on the market. So if there are any that you think should be on this list, make sure you let me know below.
Only starting out with poker and not ready for the investment of a poker website? Check out our poker cheat sheet page which will tell you everything you need to know to get started with Texas Holdem.
Good luck with finding the most suitable poker training for you!
Note: HowToPlayPokerInfo may earn an affiliate commission if you sign up to one of the poker training sites through one of the links above (at no extra cost to you).