As a poker player, the convenience of playing online where you don't have to leave your own home is irresistible. Although not the highs of the early parts of the century,  the modern online poker scene is vibrant and lucrative main due to the number of people who can access the platforms around the globe. However, anything to do with money or gambling, especially if it's on the grey side of the internet, also attracts some strange characters – such as hackers, cheats and scammers.
It's quite common to find poker players complaining about rigged platforms, varnishing wallets and all manner of attacks/breaches that cost them money. This situation has not been helped by the number of widely publicized online pokers scandals that have occurred in the recent past.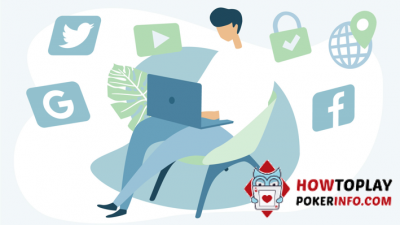 That said, the fact that online poker attracts cybercriminals and cheats doesn't make it inherently insecure; far from it. Every industry, be it real estate, online banking, crypto trading, sports betting can attract cybercriminals or some form of illegal activity. So, to answer the question of whether or not online poker is safe, one needs to consider the following:
Which cyber-security safeguards are in place?
Like most platforms dealing with gaming, reputable poker platforms have a fair number of safeguards to protect theirs and players' accounts. Here are some of the protection you should look out for in a poker platform before you start using it.
Wallet segmentation– It's a best practice in the online poker industry for gaming platforms to segment prize pool wallets from player deposit wallets. This way, your money is always safe, and you can still get a reimbursement in case there is a breach of some sort. 
Aggressive encryption– The best online poker sites have a robust end to end encryption to protect their customer's data. Everything from user account information, dealing data, to wallet information and even chat messaging is encrypted across the platform. This is especially important where players have to download a desktop/mobile skin to play. 
Authentication– At the very least, an online poker platform must have 2-Factor authentication in place. Some of the best online poker sites go as far as implementing continuous authentication systems and RSA token infrastructure for their customers- much like what you could find in stock account trading platforms like the Bloomberg terminal.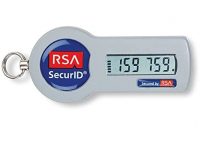 Infrastructure security– After years of players losing their money to hackers, today's online poker platforms are built with some of the best security infrastructures in place. This can range from SSL encryption to latest platform security technologies such as WAFs (web application firewalls), traffic filtering, bot protection, replicated databases, among others. So yes, a poker site might appear simple on the frontend, but a lot is going on the backend to keep it online. 
Consequently, finding a consistently online poker site is a sign of its resilience and secure infrastructure. This is because of the number of attacks targeting online poker and gaming sites every other day. An insecure online poker site doesn't last very long.
Platform Safeguards
In addition to the security safeguards meant to prevent hacks, most online poker platforms have a range of platform safeguards to protect players. These are safeguards intended in order to avoid illegal activity such as collusion, platform rigging, among others. Here are some of them:
Independent platform audits
You will often find independent auditor badges or disclosures on major online poker sites. If you see such, then you should be confident that the platform is fair and can be trusted. Independent auditors are involved in performing regular low-level platform audits to ascertain that a poker platform is playing by the rules. Examples of reputable independent poker auditors include GLI and eCogra.  
To this end, it's crucial that you look for a badge or sign that an independent fairness auditor certifies the online poker platform you are using. Most of the scandals that have taken place in the past had to do with rigged platforms where random number generators were rigged, or card shuffling was not standardized. In essence, a fairness audit must comprise checking that the online poker site meets the following criteria/standards:
There are no backdoors or operational flaws- meaning the platform owner or opponents can't alter plays, view player cards or institute unnatural delays and unhandled in-session timeouts. There have been cases in the past where poker sites or hackers used administrative access to view hole cards for players who were in session. An audit should be able to rule out such vulnerabilities or setups in a poker platform.

That the platform works the same as it would if it were a physical poker shop. 

The platform must be stable if subjected to gaming statistical tests in an audit.

 The poker platform does not have any bias during play. Every deal is registered transparently.
To ascertain that a platform has been audited and cleared, look for a link on their websites that leads you to view the audit reports. Alternatively, some auditing companies do provide these reports on their end through a searchable database or listing. Be sure to check them out.
Collusion prevention
In online poker, you will most likely be playing against anonymous opponents from any part of the globe. It's therefore not uncommon to find cases where players gang up to create an undue advantage over independent poker players. In other cases, malicious players resort to opening several accounts on the same platform and using them to gain an unfair advantage in a poker session. Examples of collusion and cheating have dogged the industry for some years and even caught the attention of prominent news outlets such as the BBC. 
It is with this realization that most online poker companies have in the recent past enforced stricter controls over account activity and poker gangs. Today, you will have to be very smart or an experienced identity thief to open multiple accounts on a poker platform. Even if you succeed, most online poker platforms are turning to AI-powered algorithms that scan user activities across the platform and root out those engaged in illegal activity.
3 Ways to Protect Yourself
Use a VPN 
Even with all the safeguards that have been put in place by your favourite online poker shop, it's essential to protect your data. A VPN for poker players enhances security as it passes their data through a secured and encrypted pipe inaccessible to hackers. VPN' can help block man-in-the-middle attacks and all kinds of hacks usually targeting poker players. This is the  easiest way to improve your online poker security. 
Perform regular updates
Your first line of defence when it comes to security is applying patches as soon as they are released. This is especially important if you are using a downloaded online poker client on your computer. Hackers are always trying to find flaws in these clients by reverse engineering their code. You should also apply security updates for your operating system as soon as they come out to protect yourself from man-in-the-middle attacks. Luckily, most poker sites require you to update before you can play. 
Be on the lookout for rigged platforms and cases of collusion
As much as there is tight regulation targeting online poker, harmful elements always find a way of infiltrating the industry. Experienced poker players will always spot a rigged platform right away. For the inexperienced, be sure to look for evidence of a recent independent audit on the platform and read reviews and discussions about it on Reddit.
All in all, online poker can be safe or unsafe, depending on the platform you choose and the steps you take to protect yourself. These risks don't mean that you should avoid online poker altogether as you will be missing out on a lot of money-making opportunities if you are into poker. As always, you can't win if you don't have a horse in the race!
For a review of safe online poker platforms, make sure to check out our best online poker sites for beginners page here.